Our Vision
To be the chosen support system for the community of people moving between Canada and the US
Our Mission
To profitably provide comprehensive, fee-only financial, tax and investment planning in an expedient manner to our clients that gives them peace of mind when moving between Canada and the US
We Serve Our Clients By:
Cultivating lifelong personal relationships with our clients and their families
Caring for our clients as people first and their numbers second
Helping our clients define and document their personal goals and objectives based on their beliefs and values about money through a comprehensive financial planning process
Providing competence in the niche we serve by ensuring on-going education, training and development for all members of the firm
Maintaining and deploying a network of trusted professionals in both Canada and the US to meet the needs of our clients
Forging close working relationships with frequent two-way communications
Our Values
We have the same values as the clients we serve. These values are what they instill in their families and what they look for in partners.
Honesty & Reliability
Integrity & Fairness
Caring & Commitment
Systemization & Processes
Diligence & Discipline
Passion & Hard Work
Learning & Intelligence
People & Relationships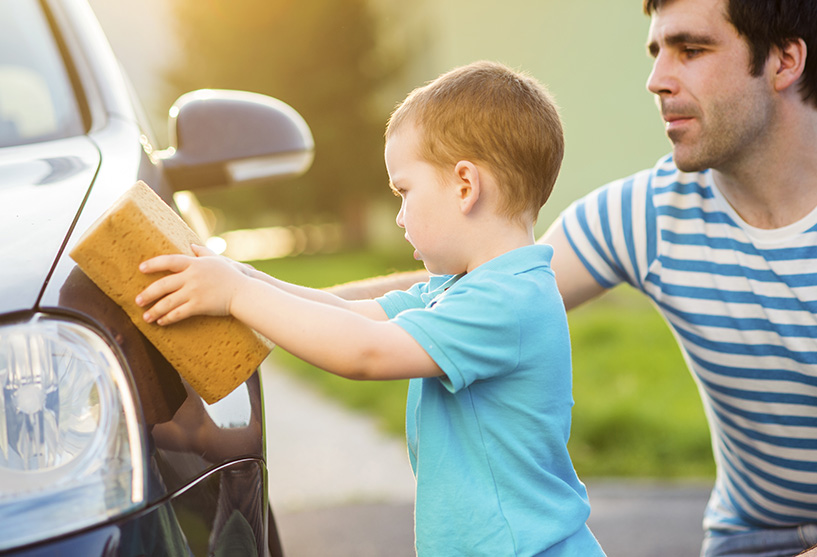 You are Unique.
Our versatile team of specialists will tailor the services we offer to fit each and every client. That is why we are intentionally selective in who we serve. We have built our business on the philosophy that the stewardship and preservation of your wealth is paramount to a successful lifelong relationship.
Our People
Our people aim to be the best at what they do. Each team member brings a unique set of skills and works together through defined processes to provide a well-rounded, tailored solution for you. For those areas outside our expertise, we have an established network of professionals to bring to the table to solve any problem for our clients.
We have developed a large network of trusted professionals across Canada and the USA
Our network includes CAs/CPAs, tax attorneys, insurance agents (disability, long-term care, property/casualty, health, life), estate planning attorneys, immigration attorneys, mortgage brokers, government authorities and more.
How We Work
We are "Fee-Only" financial planners. We get 100% of our income from our clients, and no money from the sale of any financial products. This removes as many conflicts of interest as possible for our clients, upholding a fiduciary responsiblity to them.
The main advantage of hiring a fee-only planner is knowing exactly how they are paid, which is more transparent than other advisor compensation systems.
Financial Planners that don't charge their clients directly for fees, get their payment in other ways. They are usually selling financial products with hidden commissions and trailers attached to them. This can cause these planners to provide "biased" advice. In a "fee-only" structure, there is never a sales contest to win, a quota to meet or a decision required between what pays the advisor more vs. what is best for the client. Most conflicts of interest are alleviated as a result. This is the difference between a "fiduciary" standard and a "suitability" standard. Which are you working with?
Our Process
Proper planning is the key to effective execution.
We have designed a process that helps us make informed and educated recommendations and strategies that are unique to your situation.
Stage 1
Getting Aquainted
We start our process with an informal meeting either in person or virtually. We will ask for an Introductory FactFinder in advance to help us understand your situation better. This provides the information we need to start formulating specific planning strategies and identify any pitfalls on our very first call. We will get to know each other better, how we work and together, determine if there is a fit for an on-going relationship.
Once we have mutually decided to move forward, there is additional information needed to do a thorough analysis. Then, we will have a conversation about your goals and objectives. At that point, we begin to prioritize the activities that need to take place, recommend and discuss relevant strategies and get to work!
Stage 3
Implement Your Plan
Now that we have a set of agreed upon recommendations and strategies, it is time to get to work and implement them. Together, we work to get your financial goals and wealth management in sync so you can be at peace things are in place.
Our clients matter to us.
Unlike most large firms,your phone call won't be placed in a queue, you won't have to listen carefully "because our menu recently changed" . . . it will be answered by a real, LIVE person that is ready to help. We have a diverse group of cherished clients from Hawaii to Florida all the way up and across Canada to BC. We are adept at managing things remotely using technology or visiting our clients as we travel, or clients come to visit.
Learn More
Our Clients Are
Nice People
This sounds a bit cliché, but to us, it is people we "connect" with and mutually want to move the relationship beyond just professional interactions. It is people who want to go on a journey with us and with whom we share a mutual respect.
Financially Complex
Our clients don't have a minimum net worth, but instead, have a financially complex situation such as building a healthy net worth through a lifetime of diligent saving and living within their means. Others are just starting out but have high income, retirement questions, sophisticated investment decisions or tax situations that they recognize they need help with.
Looking for a trusted Canada/US advisor
Our clients understand the need for an experienced Canada/US advisor to provide expert guidance in navigating the complexities of assets and lifestyles that span the border. They value a comprehensive wealth management approach that coordinates their tax planning with the investment management with their retirement projections with their estate plan and they understand that achieving their goals is too important for them to do it themselves.