US Tax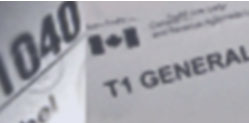 Of all the areas to consider in your move, US tax is by far the most complex yet potentially beneficial area.  This is particularly true if the planning is done BEFORE making the transition to the US.  The typical situation we see is someone moves to the US and gets their Canadian tax return done by their Canadian CA, the US tax return done by a US CPA and then takes comfort in the fact that they have made it through another tax season.
Unfortunately, this is a false sense of security because the truth of the matter is very few people know how to properly prepare these returns and more importantly, coordinate the two returns, properly apply the Canada/US Tax Treaty and ensure the necessary compliance issues are fulfilled to your benefit.  It is only a matter of time before one of the taxing authorities catches a compliance issue and the "hate mail" starts filling your mailbox.  More importantly, the potential underpayment or over-payment of taxes paid to both CRA and the IRS can be significant.  A recent example we saw was someone exited Canada, prepared their own Canadian tax return and had a US accountant prepare their US tax returns.  They ended up overpaying CRA C$17,000 and were out of compliance with the IRS and their state.
With proper tax planning, and then competent tax preparation to implement the planning, there are some tremendous opportunities to take advantage of BEFORE exiting Canada.  There is always value in planning and ensuring compliance with the tax authorities, but the most planning opportunities are available in the year before departure.
For expert Canada/US tax help in your local area, please contact us for a referral.