Canada Citizenship and Immigration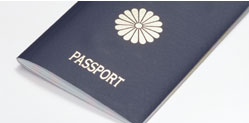 Canada citizenship and immigration planning must be done in order to live year round or work in Canada. To reside in Canada you must have the appropriate work permit, a permanent residence card or be a Canadian citizen. If you are not a Canadian citizen, your long-term objectives should determine whether you pursue a temporary work permit, permanent residence or citizenship, because there are tax implications, healthcare risks, cost of living and lifestyle issues to consider. A thorough analysis of your situation is required to determine the best immigration strategy for your unique situation.
A lack of planning in this area can result in some negative consequences. One scenario we often see is one spouse gets a job offer and a work permit for a Canadian employer, while a Canada citizenship and immigration strategy for the accompanying dependent spouse or common law partner isn't addressed. If not addressed appropriately, one spouse may end up working while the other is left at home in a strange city because they cannot work, and there is no family or support structure in place. This can raise tensions for the non-working spouse and create a longing to go back to the U.S. This could also lead to a family member living in Canada illegally and subject to deportation.
Broadly speaking, there are three types of Canada citizen or legal immigrant: temporary residents, permanent residents and citizenship. "Temporary residents" is a "catch-all" category and consists of anyone who is not a permanent resident or citizen. Permanent residents can work and study without restriction in Canada and have the right to enter and remain in Canada indefinitely. There are five categories of permanent residents: 1. Family members, 2. Skilled workers, professionals and investors, 3. Entrepreneurs and self-employed persons, 4. Provincial nominees and 5. Quebec selected skilled workers. Canadian citizenship is obtained by being born in Canada, being born abroad to a Canadian citizen or applying to become a naturalized citizen. You are eligible for naturalization after you have been a permanent resident in Canada for at least 1,095 days (approximately 3 years). There are very few cons to becoming a Canadian citizen and contrary to popular opinion, you don't lose your U.S. citizenship when you take up Canadian citizenship. You become a "dual citizen."