US Citizenship and Immigration Planning
In order to live year round or work at any time in the US , you must have a valid visa, hold a Green Card or be a citizen of the US .  If you are not a US citizen, your long-term objectives determine whether you should pursue a temporary work visa, a Green Card or citizenship because there are tax implications, healthcare, cost of living and lifestyle issues to consider.  US citizenship and immigration planning requires a thorough analysis of your situation is required to determine the best strategy for your unique situation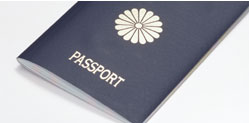 A lack of US citizenship and immigration planning  can result in some negative consequences.  One example is becoming a Naturalized US citizen or holding a Green Card for a long period of time when you are planning on returning to Canada . In both of these situations, you will have to continue filing US tax returns for the balance of your life, even if you live in Canada because the IRS taxes based on citizenship (or permanent resident Green Card holders), not residency.
Another situation we often see is the husband gets a job offer and sponsorship for a temporary visa from a US employer.  However, a proper US citizenship and immigration planning strategy for the spouse is never addressed.  Once in the US, the husband is working and the wife is left at home in a strange city because she cannot work, and there is no family or support structure in place.
Another example we heard of recently is when a US educational institution, experiencing a shortage of instructors at the post secondary level, recruited a large number from Canada . These teachers (and their families) were moved to the US and sponsored for TN visas (good for one year and renewed annually). After the shortage of US instructors passed, the educational institution simply did not renew the TN visas of the teachers and they (and their families) were forced to uproot and move back to Canada.